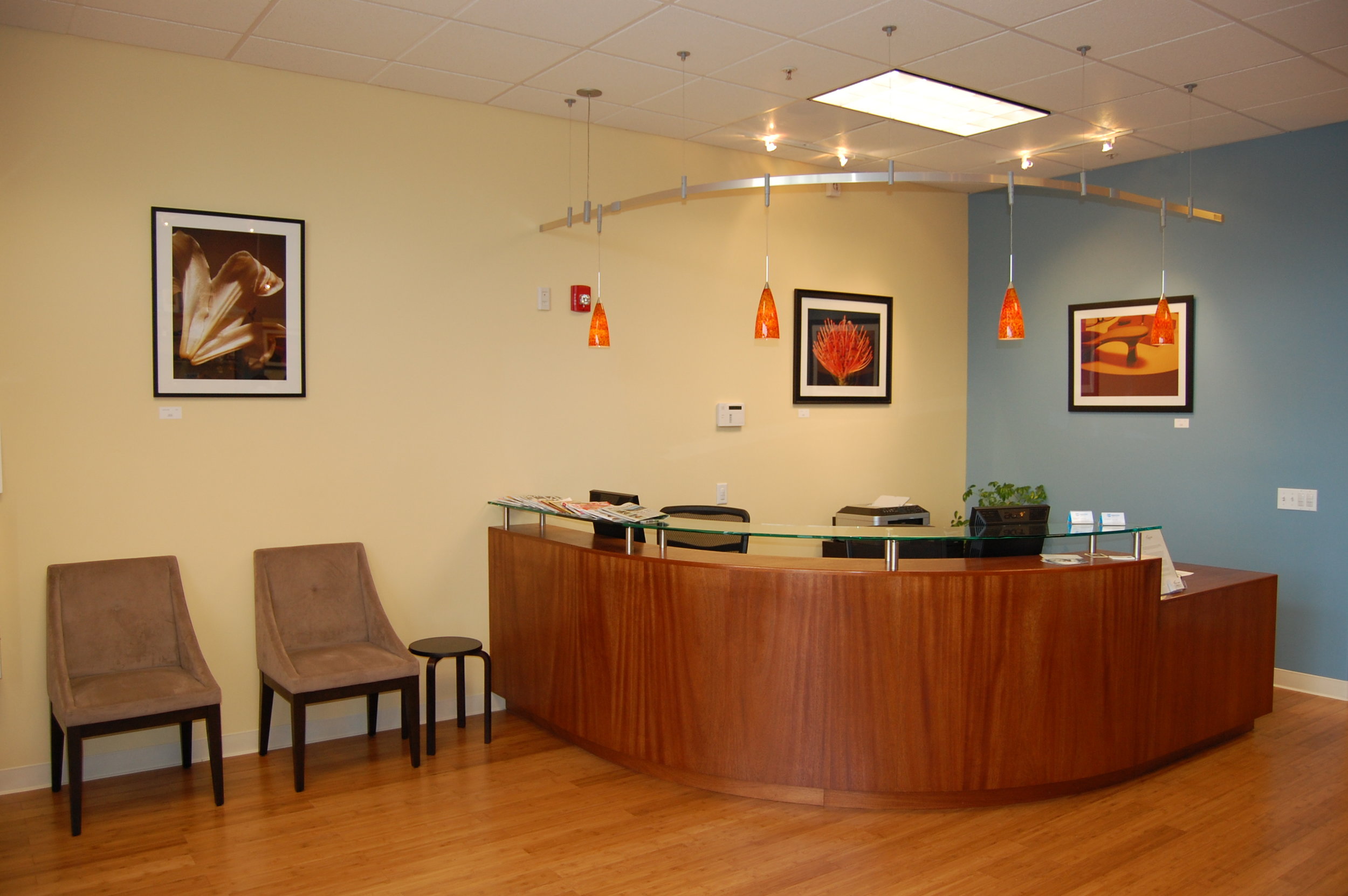 Eyewise Optometry | Alameda
Eyewise Optometry, a full-service optometry office, retained Norman Sanchez Architecture Inc. to design a new office and retail space within the Bridgeside Center.

The tenant improvement project resulted in a large reception/retail area, three treatment rooms, a laboratory for fabricating lenses, a private office, and a break room. A central design parameter was the use of glass at interior partitions to provide a strong visual connection to the estuary located immediately beyond the space. The successful execution of this design element helped create a light- filled and inviting space with ample natural lighting throughout. The retail area was thoughtfully designed with custom cabinetry, transparent shelving, and accent lighting to attractively display the fashionable and high-quality eyewear lines.